Posted:
March 24, 2016
By:
Tim Bower Rodriguez
Comments:
0
Categories:
Federal Drug Charges
Federal Drug Crimes: Terms & Legal Jargon Explained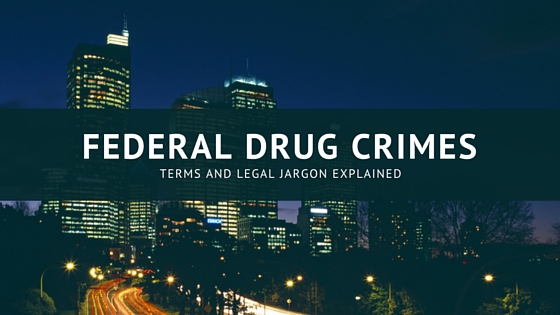 If you or a loved one are facing federal drug charges, you've probably found yourself in a confusing whirlwind of legal jargon and terms you've never heard before. This post will help clarify some of the charges and terms so you can have a better understanding of what you're up against.
Most federal drug charges stem from possession, manufacturing, or trafficking of controlled substances.
Controlled Substance
A controlled substance is the term used to describe any substance subject to regulation by federal laws for use or distribution. Controlled substances are sorted into levels or schedules under federal statutes. Under the Federal Controlled Substances Act, for example, cocaine is listed as a Schedule II controlled substance, whereas marijuana is listed as a Schedule I. Some relatively common medications are classified on the list as well, including cough medications, decongestants, and other items. 
Manufacturing
If a person has taken part in any part of the cultivation or manufacture process of a controlled substance, the federal government can charge that person. This includes the possession, production or growing of any of the elements required to make an illegal controlled substance. That means, if you have cannabis seeds on hand or a lab with certain chemical agents required to create methamphetamines, LSD or any other controlled substance, you could be charged for a federal crime — even if the actual usable illegal substance is not present.
Distribution & Trafficking
The federal charge of distribution means that the person in question has been accused of providing or delivering controlled substances to people illegally. Often, people charged with possession tried to sell drugs to an undercover officer. Trafficking, similarly, describes the illegal sale of controlled substances to the public. Often, trafficking is misunderstood by people since this charge relates more to the quantity of drugs involved, and has less to do with traveling with the substance (across state lines, for example). 
Typically, trafficking carries higher sentences than distribution alone. Often times a distribution offense is charged as possession with intent to distribute. This simply means that the amount of drugs possessed by a person is too much to reasonably be considered a personal use amount, and therefore was most likely intended to be distributed.
Defending Yourself Against Federal Drug Charges
If you or a loved one have been arrested and charged with a federal drug crime like trafficking a controlled substance, there are steps you can take now to understand the situation and protect your legal rights. You will want to find a qualified attorney with a record of success to defend you. Hiring an attorney is a very important and personal decision that should never be based on advertising alone.
Tim Bower Rodriguez, P.A. has a long record of success in defending people accused of federal crimes, and we are available for a free initial consultation to evaluate your case.
Summary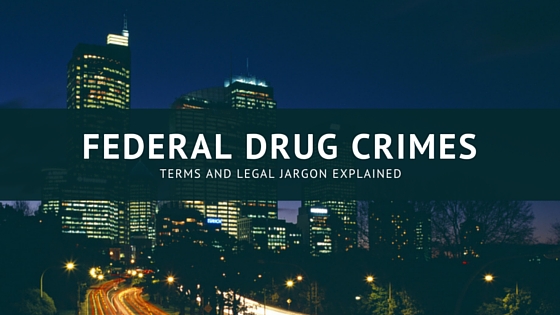 Article Name
Federal Drug Crimes: Terms & Legal Jargon Explained
Description
This post will help clarify some of the federal drug charges and terms so you can have a better understanding of what you're up against.
Author
Publisher Name
Tim Bower Rodriguez, P.A.